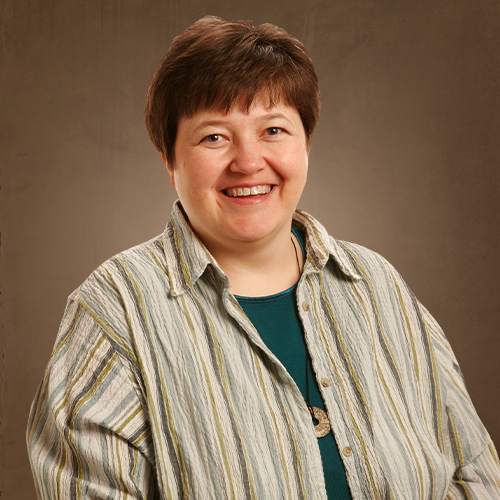 Lisa Porter, LMT
AHC II, Inc.
The body always knows. As a Visceral and Lymphatic massage therapist, Lisa knows that the first place to start finding solutions to unresolved pain in the body is to "listen" to the dysfunctional holding patterns, and then work towards resolving them. Lisa has been involved in the healing arts since 1990. She attended Idaho State University, where she pursued studies in Social Work. When she was introduced to the power of the healing touch, it changed her life course forever. Lisa pursued studies in lymphatic massage and graduated from massage therapy school in 1993. She loves anatomy and learning about the body. She has fervently pursued her education by obtaining a Master's Level Certificate in Medical Massage (CMMP), Certified B.E.S.T. Practitioner, Certified Spiritual B.E.S.T. Practitioner, Certified Energy Codes Facilitator, Certified Pain Management Specialist (CPMS), Stress Management Specialist (CSMS), and Certified BioEnergetic Specialist (CBS). Lisa is a recognized spiritual healer through the alliance of Christian Healers Licensing Board (ACHLB). Lisa has also completed the necessary training for her certification in visceral manipulation through the Barral Institute.
Lisa specializes in Lymphatic Massage (Vodder Method), Medical Massage, B.ES.T. Therapy, Spiritual B.E.S.T. Therapy and Visceral Manipulation. Her studies include aromatherapy, acupressure, herbology, homeopathy, music and sound therapy, meditation, guided imagery, and spiritual, energetic and vibrational healing. Lisa is a member of the American massage therapy association (AMTA), the associated bodywork & massage professional association (ABMP), the natural therapies licensing board (ACHLB), and the biofeedback association of north American (BANA). For over 12 years Lisa worked as a volunteer with victims of domestic violence and adults and molested as children.
Lisa is the office coordinator for Advanced Health Clinic. Lisa is dedicated to the purpose and vision of Advanced Health Clinic. She has witnessed the miracles of healing that can occur when there there is an open mind and a willing heart. Lisa is devoted to supporting clients in resolving long-term holding patterns of trauma and injury. Lisa's greatest happiness comes whenever she gets to witness the body being restored back to its optimal balance and then seeing vitality return to the organs and tissues.